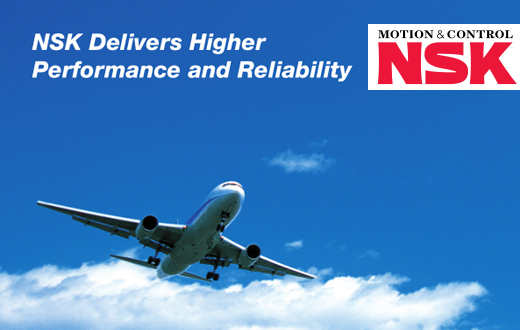 NSK bearing
Brief introduction of NSK bearing of Seiko
NSK (Japan Seiko Co., Ltd.) was founded in 1916. It is the first bearing manufacturer in Japan. In recent decades, NSK has developed numerous new bearings to meet the needs of users around the world, and has made great contributions to industrial development and technological progress. At the same time, NSK, with its technical advantages in precision machining, continues to develop high-end, precision and sophisticated products such as auto parts and precision mechanical components, and actively develops diversified operations in electronic applications and other fields.
At present, NSK has established a sales network in more than 20 countries and regions around the world, and has more than 50 factories, ranking among the world's leading industries. In order to thank Chinese users for their trust, NSK is committed to exporting advanced production technology and management experience to China's developing economy, gradually establishing and improving the three in one business system with production as the core, technology as the guide and marketing information as the auxiliary. NSK will speed up the localization process of this system, so as to provide more direct and complete services for Chinese users Good service makes due contribution to China's industrial modernization.
NSK's main product is bearing, which is known as "grain of machinery industry". It is the foundation of all machines and an indispensable product of industrial society. The purpose of NSK is to run and control, to find out the running friction phenomenon of the machine, so as to ensure the stability of rotation and operation. It is always present, and will always provide a colorful life for human beings and contribute to the global energy-saving movement and resource protection.