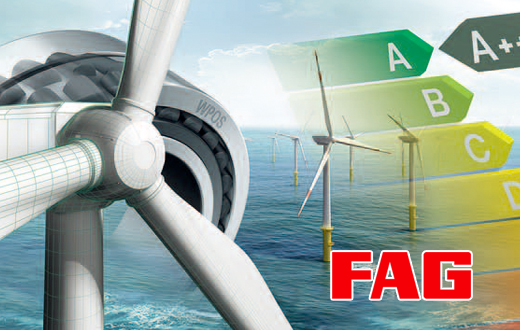 FAG bearing
Fag innovation is endless
The fag brand is also inspired by a genius. As early as 1883, in Schweinfurt, Germany, Friedrich Fischer designed a special ball grinder, which made it possible for the first time to produce steel balls with complete balls by grinding process. The invention is considered to be the cornerstone of rolling bearing industry. This is why fag has long been recognized as the pioneer of rolling bearing technology. Today, FAG has become one of the leading brands in machinery manufacturing, automobile industry and aerospace technology. In the world's major industrial countries, there are fag companies, branches and sales agents.
Since 2001, FAG has become a part of Schaeffler Group and has played an active and important role in the aerospace, automotive and industrial fields of the group. Combined with ina products, FAG has the most complete product outline in the rolling bearing industry. It covers all application fields of production machinery, power transmission and railway, heavy industry and consumer goods industry.
Fag produces all kinds of ball and roller bearings with an outer diameter of 3mm to 4.25m, including standard products based on samples and non-standard products based on special requirements of users. Fag and ina jointly provide customers with a series of comprehensive and perfect services and technical support, including: bearing and bearing system testing, maintenance, assembly and disassembly.
As a forward-looking enterprise, FAG also invested a lot of money in R & D. Modern simulation technology, testing equipment and special materials laboratory provide reliable support for the continuous development and improvement of each production line, and also provide guarantee for maintaining the strong innovation ability of fag.